A Slowly and Constantly Evolving Landscape …
When Chris moved to Juniper Place in 2012, with the exception of the mature maples, there were less than ten plants on the property. That year three rhododendrons and a handful of perennials were added and in 2014 more defined beds were formed. In 2016, the sandy circle where an above ground pool once sat, was transformed into a koi pond complete with a babbling brook.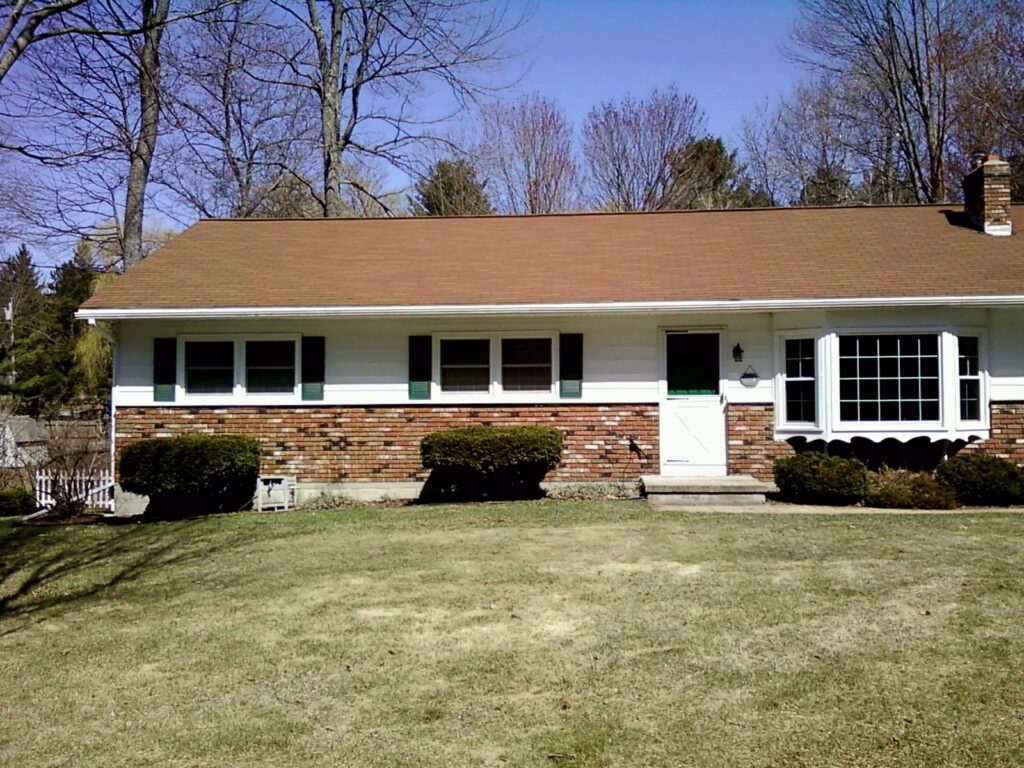 Evolution of a Garden
A secret garden was developing in Chris' backyard. Tons of rocks, yards of compost and mulch, and hundreds of plants were brought in. Chris often sourced her plants from clearance and end-of-year sales, divisions from veteran gardeners, or Craigslist offerings. Although it was nice when a label said 'native' it was not a prerequisite.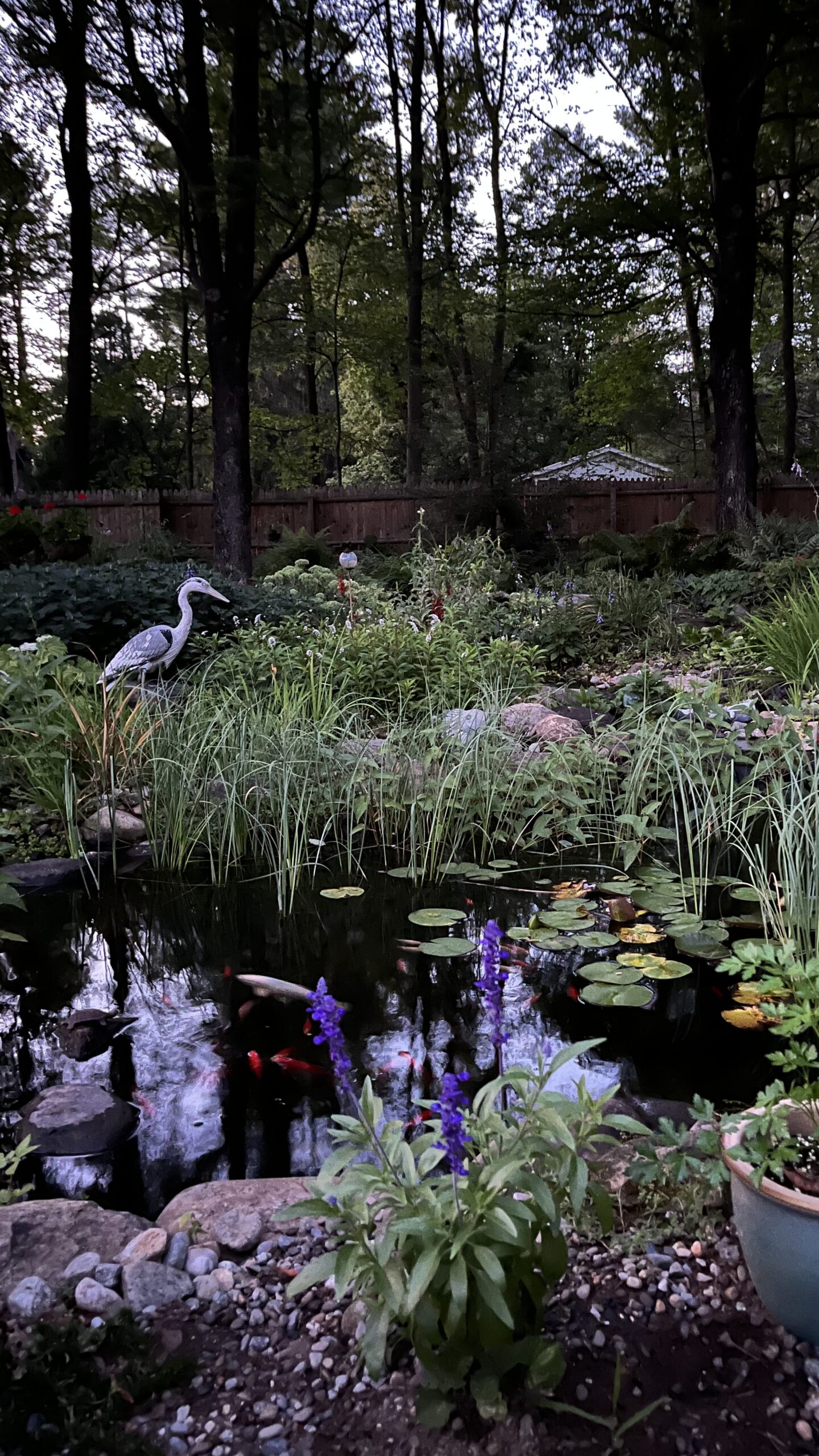 Evolution of a Mindset
In 2019 Chris was invited to be a "showcase garden" on the Saratoga Soroptomist tour. With the advent of Covid, the tour was postponed and it was at that time Chris discovered Doug Tallemy's book, Bringing Nature Home. This is when she truly realized the importance of native plants and began her ecological smart landscape practices, focusing on planting natives for both the pollinators and the betterment of the environment. 6000-9000 caterpillars…all aboard the Tallamy train she went! Following this, she transformed her front yard landscape, using all native shrubs.
Digging Deep
Chris sources native plants from pesticide free nurseries or grows them from seed herself. She has removed at least six invasive species of plants. Embracing a green mulch layer, she no longer relies on dyed mulches. As older plants need replacing, natives and or ecologically smart plants are put in their place.
Join the Garden Tour
We will be touring Chris' Garden on Sunday, July 16th, 2023 from 10 am to 2 pm. The address will be sent to chapter members in the July Sprouts & Roots newsletter. Members are encouraged to bring a guest and to carpool. There is plenty of parking on both sides of the street. If you are not a member and still wish to attend please reach out to us and you can attend as a guest. See all of our upcoming events by checking out our Events Calendar.
Wild Ones
Wild Ones Capital Region New York is a chapter of Wild Ones a national organization promoting the use of native plants in the garden. Membership is a great way to support this mission on both a local and national level. Check out membership.wildones.org for more details including all the great benefits you will receive as a member. Our local chapter works diligently to provide specific information about our local native plants. Even if you are a Wild One's member, please consider donating directly to our chapter.