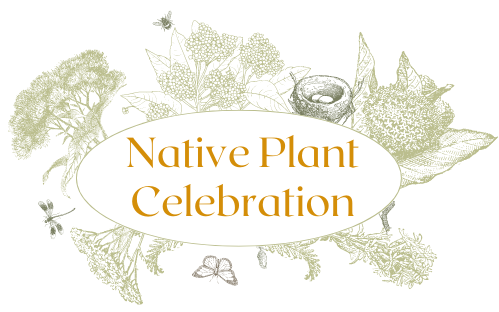 Saturday, November 11th from 11 am to 2 pm
Helderberg Room at the John Boyd Thacher State Park Visitor Center
830 Thacher Park Road
Voorheesville, NY 12186
Our Native Plant Celebration is back and stronger than ever! We will have our native to NY seed swap again please feel free to come and select some new native plant seeds for your own garden even if you do not have seeds to share! Our bake sale of items inspired by or using native plant materials returns as well as a free craft activity.
If you have seeds you would like to bring to the seed swap we are requiring people to register each type of seed they are bringing. We can not guarantee we will take walk-in seeds on the day of the event, it will be based on our volunteer availability. Filling out this form allows us to be properly prepared and hold a successful event. No registration needed to just attend the event just come and pick up some new seeds while enjoying the other activities as well.
We are in the planning phases for this event so make sure to check back frequently for updates and more details! If you would like to help plan or volunteer the day of reach out to our leadership team.
What is a Seed Swap?
New to a seed swap concept?
It is just like the cookie swaps that happen near the holidays, where everyone brings a plate of cookies. Then everyone goes around and makes a plate to take home with all the different types of cookies. This way you get a bunch of different types of cookies without our having to bake all the different types of cookies. Same concept just with native plant seeds instead of cookies. Just as we like having different cookies so does the ecosystem so the more types of seeds we can share the better! The best part is that you do not have to have seeds in order to enjoy this event. So come join us and find some new native plant seeds to grow in your garden!
Sounds great what's my next step?
Don't have seeds no problem people often bring in more than they take, to share with others. Make sure to have the event on the calendar and be ready to join the fun! On the day of the event, we just ask that you only take the seeds you know you will plant. This ensures other people have a chance at all the different seeds. Any leftovers will then be used by Wild Ones Capital Region NY or redistributed to other local organizations with like-minded missions.
If you have native plant seeds then make sure to register what seeds you will bring. This helps us have proper signage and space set up on the day of the event.
I have registered my seeds now what?
Great our volunteers will check to make sure the seeds you are bringing are in fact native to New York. We use the wonderful online New York Flora Atlas. While you wait for the event try and clean off as much shaft as possible so you are just bringing in seeds. We want to leave the venue somewhat clean. This year we plan on having seeds in containers and then people can use spoons to take as many or as few seeds as they will be able to plant. For easy transport place your seeds in a ziplock bag and write Your name and the scientific name of that plant on the bag. Our volunteers will transfer them to containers the day of the event.
Harvesting and Cleaning Plant Seeds:
If you are new to processing plant seeds and need more guidance then we suggest doing the following. Register your seeds and wait for confirmation that they are native to New York. Then head over to your preferred internet browser. Type in or copy/paste the following "How to harvest seeds from" and then put in the name of the plant. Our wonderful native plants all have different timing for when they should be harvested and there are a bunch of tips on how to clean up the seeds. We just do not have the resources to create videos and tutorials when there are more experienced people already offering this information.
When harvesting seeds make sure you do not take more than 10% of the entire population of seeds. We want to make sure we leave seeds for several reasons. The biggest reason is to ensure the area being harvested has plenty of this species' plant seeds in the soil waiting to continue growing. Seeds are also a great food source for wildlife so we need to make sure we leave some for the birds. Also remember to only harvest from your own property, it is against many park rules to take anything even if your intentions are beneficial. Last but not least make sure you do not damage any other native plants when trying to harvest seeds.
It is the day of the event!
If you have seeds we are asking you to drop them off at 10 am so we can get them all set up. If you would like to come back at the end of the event to collect any of your remaining seeds that is fine. Just keep in mind any seeds left unclaimed will still be put to good use.
When you are ready to select seeds from the swap one of our volunteers will have small white envelopes for you to put seeds in and pens. It is up to you to write down as much or as little information as you desire on the envelope. Any additional signage must remain on the display but photographs are encouraged!
Why Native Plants?
Native plants have co-evolved with wildlife and our region's growing conditions such as weather and soil types. Want more birds to visit your garden then skip the birdfeeders, baths, and houses. Native plants provide the food and materials birds need to eat and build their own homes, they really use all parts of the plant including the insects living on them.
Why Grow from Seed?
Since native plants have co-evolved with their environment then you want plants from your area. Most plants that are already grown and sold in nurseries are typically taken as cuttings to get a bigger plant faster. However, now we have a copy of the same plant but if we grow it from seeds it is a new plant on a genetic level. While we want to increase the quantity of native plants we don't want to sacrifice quality. Now you are increasing the biodiversity by introducing new plant species but also increasing diversity in the genetic level which strengthens the overall health of our native plants. The closer the seed was harvested from your property the better success rate you will have. Not to mention it is cheaper to obtain seeds!