Wild Whimsy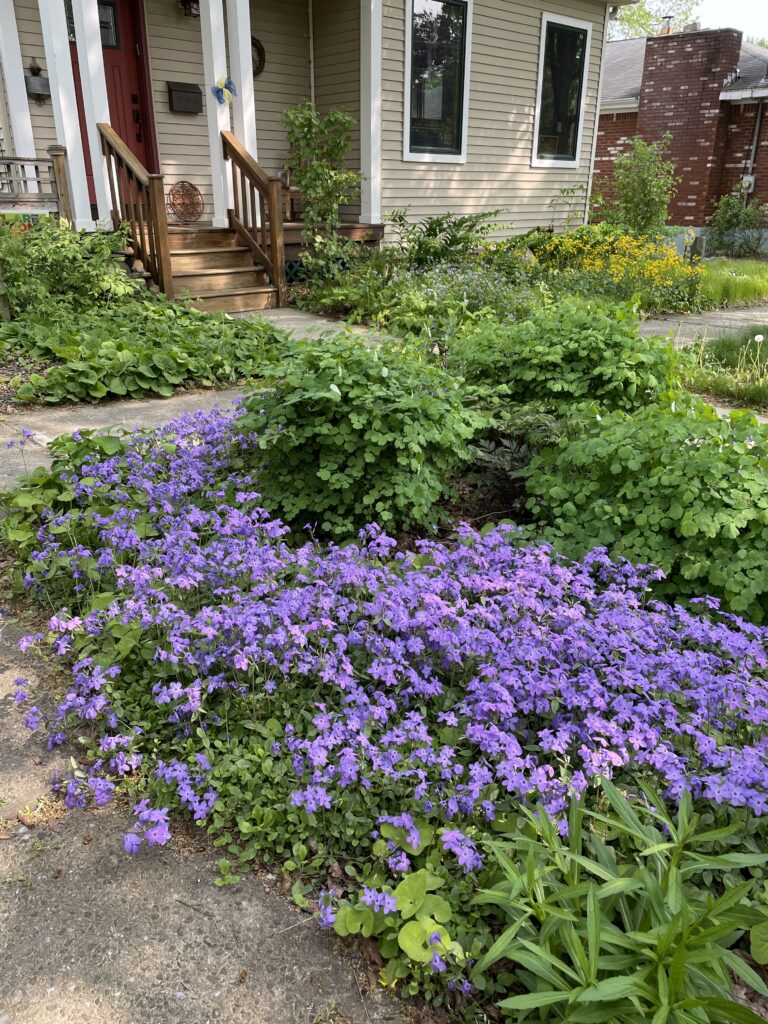 Since 2015, Johanna keeps finding ways to squeeze more native plants onto her fifth-acre plot without completely forsaking areas of lawn that grew in naturally (bunnies love the dandelions and clover). A few cultivars remain, but overall, Johanna's garden is roughly 90% straight species, the majority sourced from Wild Things Rescue Nursery.
Delicious Addition
An avid veggie gardener as well, she and her husband greatly benefit from foodscaping. Johanna has even documented sweat bees pollinating their tomato plants—a much rarer sight than bumbles. Regrettably, there are no oaks or pawpaws as they would shade out the vegetable beds; only smaller trees and shrubs. Upcoming projects include a drought-tolerant front bed and a 'mud puddle' pond in the back.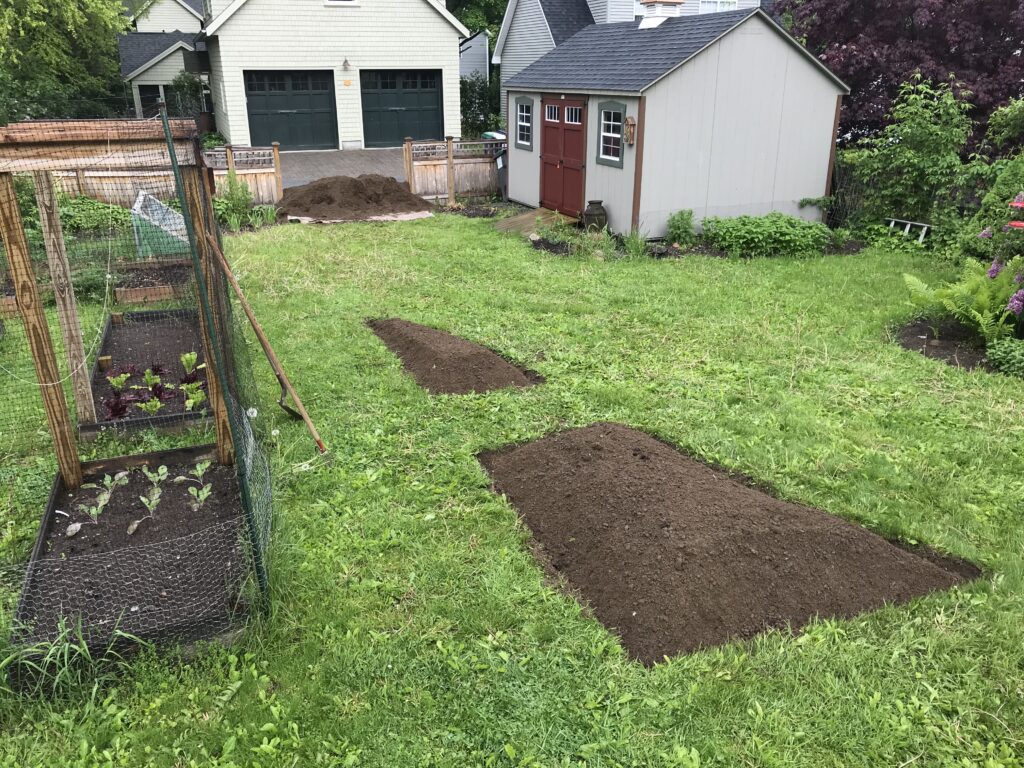 Gardening Philosophy
With no formal gardening background, Johanna's philosophy is simple and direct: Use nature as a guide. Watch and listen. When a problem of human perspective arises, she asks, WWNLD? Greatly influenced by Nancy Lawson, The Humane Gardener, and the ever-present urgency of plummeting insect populations, she has learned to do what's best for wildlife, not for herself or for the neighbors.
Johanna still has a lot to learn and welcomes feedback from Wild Ones members!
In the News
Johanna's garden was also highlighted in the Simply Saratoga Home & Garden publication. Read the full article here:
https://issuu.com/saratogapublishing/docs/simply_h_g_2023_issuu/24
Join the Garden Tour
We will be touring Johanna's Garden on Sunday, July 16th, 2023 from 10 am to noon. The address will be sent to chapter members in the July Sprouts & Roots newsletter. Members are encouraged to bring a guest and to carpool. There is substantial off-street parking available. Look for a sign that says SlOW MOW YEAR-ROUND. If you are not a member and still wish to attend please reach out to us and you can attend as a guest. See all of our upcoming events by checking out our Events Calendar.
Wild Ones
Wild Ones Capital Region New York is a chapter of Wild Ones a national organization promoting the use of native plants in the garden. Membership is a great way to support this mission on both a local and national level. Check out membership.wildones.org for more details including all the great benefits you will receive as a member. Our local chapter works diligently to provide specific information about our local native plants. Even if you are a Wild One's member, please consider donating directly to our chapter.