Echinocystis lobata is one of the many native vine plants here in New York. The vine gracefully grows up trees and over hedge rows with a mutual agreement so no harm is done to the supporting plant. As an annual, the vine itself only lives for one year so it won't strangle a host plant. The 5-pointed leaf that almost resembles a star emerges in the spring but the spiked cluster of white blooms does not emerge until mid summer and remains until early fall. Please note while cucumber is in the name no parts of this plant are edible by humans.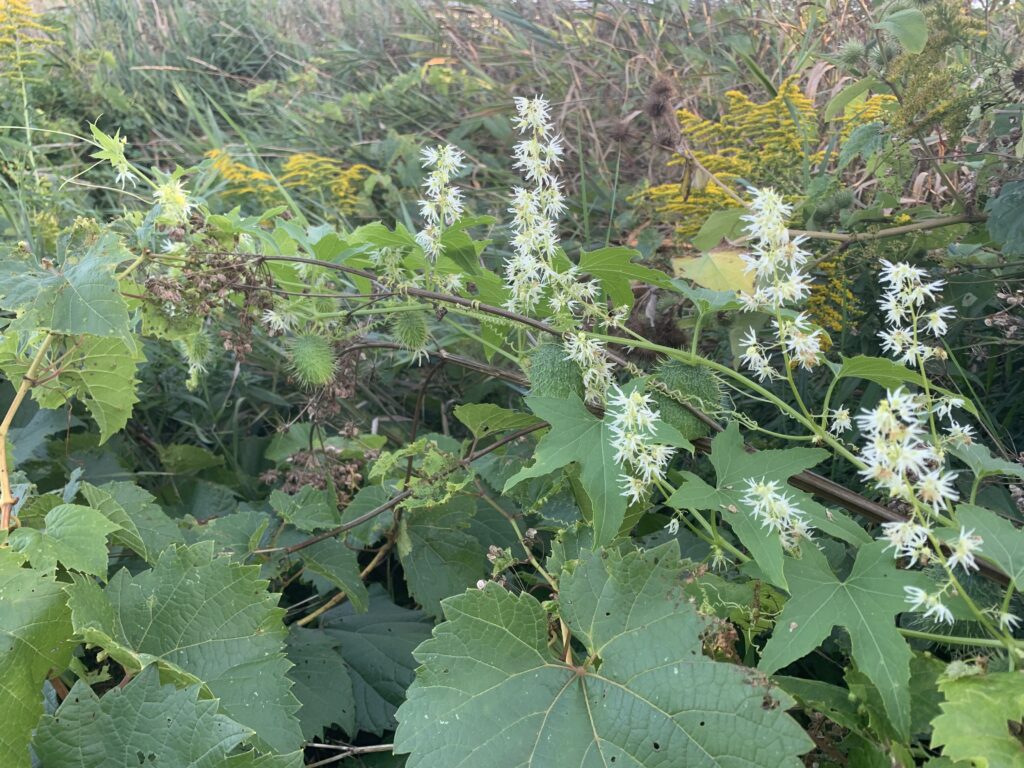 Growing Conditions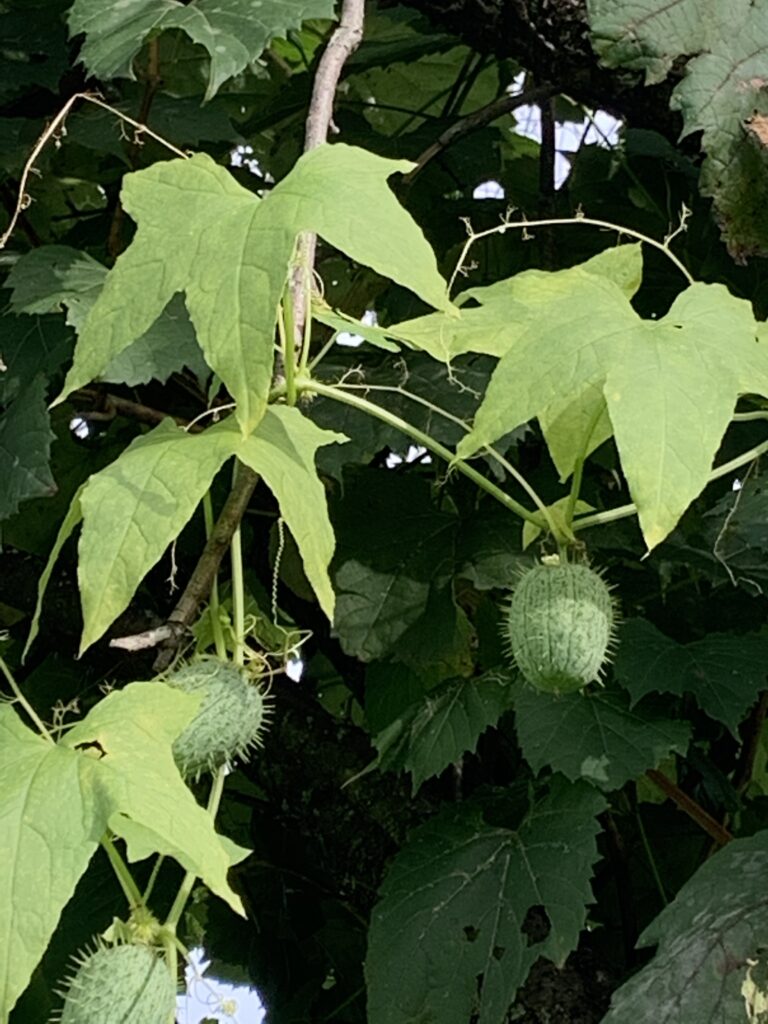 Its native growing habitat is typically along stream beds, swamps, and moist thickets where it can climb on or along another plant or tree. The vine can reach as high as 25 feet and 15 feet radius. The seeds do require about 2 months of cold moist stratification and will germinate after the last frost. Just keep in mind that as an annual this vine won't stay in place. Next year vines will grow from the fallen seeds.
Photo Credit: Kristi Shepler
Bloom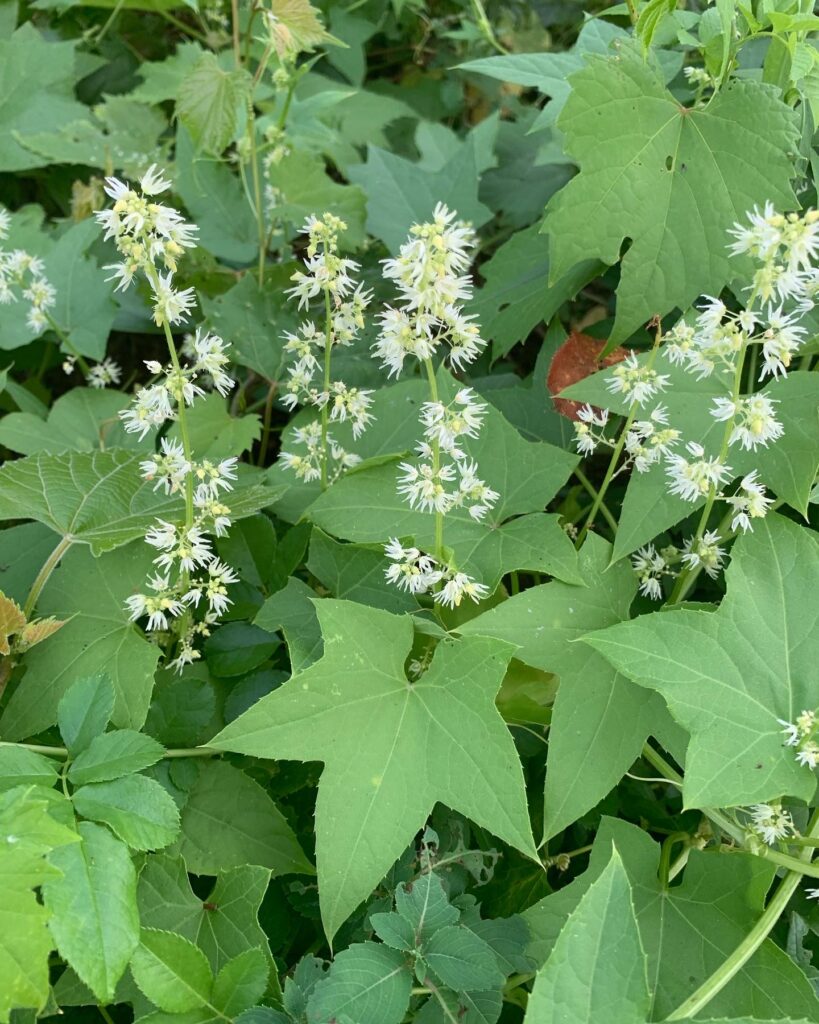 The blooms of Wild Cucumber appear on a spike. The vine grows relatively discretely and can climb a tree when it is fully leafed which leaves it unnoticed until the flowers bloom. This transforms the tree or structure and until further inspection could fool people into thinking the blooms belong to the tree. These blooms provide food for bees, flies, and other tiny pollinators!
Photo Credit: Kristi Shepler
Seed Pods
Seed pods look like little cucumbers complete with spikes. Don't worry though the spikes are for show and typically bend under pressure before they can pierce skin. Again these little cucumbers are not edible and contain almost prehistoric and rock-like seeds. Typically there are about 4 seeds in each cucumber. The cucumber itself will quickly fade into a loaf-like husk.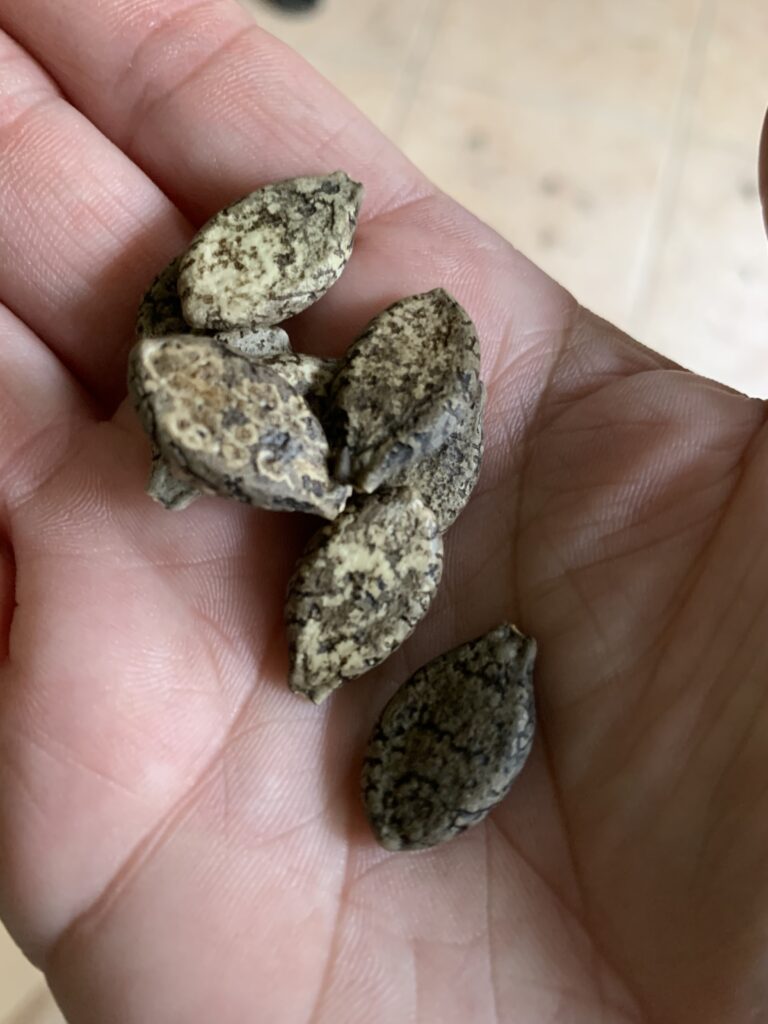 Wild Ones
Wild Ones Capital Region New York is a chapter of Wild Ones a national organization promoting the use of native plants in the garden. Membership is a great way to support this mission on both a local and national level. Check out membership.wildones.org for more details including all the great benefits you will receive as a member. Our local chapter works diligently to provide specific information about our local native plants. This includes not only this blog but also handing out materials when we are out in the community. Even if you are a Wild One's member, please consider donating directly to our chapter.