We will have a booth or table set up at the following events in our community to spread awareness about native plants and natural landscaping. These are events set up by other organizations and not our chapter specifically. Please see the following details on upcoming events, we cant wait to see you there!
George Landis Arboretum Annual Plant Sale
Saturday and Sunday, May 14 & 15 from 10 am to 4 pm but get there early as plants are expected to sell out. Keep an eye on their Website and Facebook for more information.
174 Lape Road Esperance, NY 12066
Buckingham Pond Spring Clean-Up
Sunday, May 15th from 1-3pm. Remove invasive species, including oriental bittersweet and garlic mustard, and cleaning up trash. Please bring gardening gloves, hand pruners, and loppers if you have them.
"The Buckingham Pond Conservancy is an all-volunteer, non-partisan group, founded in January 2009. The Conservancy works closely with the City of Albany to plan improvements, arrange for clean-up and workdays to support the pond, studies the ecological health of the pond and looks for grant opportunities. Areas of focus include water quality, invasive species, trees and other plantings, trails, and the playground. As an organization dedicated to the betterment of Buckingham Pond Park and its environs, we recognize our obligation to create a space that is welcoming to everyone regardless of race, color, religion, gender and sexual orientation, national origins, ethnicity, age, ability, economic or familial status."
Thacher Nature Center Native Plant Sale
Saturday, May 21 @ Overlook from 10am-3pm make sure to be there early as plants will sell out. Keep an eye on their Website and Facebook for more information.
830 Thacher Park Road Voorheesville, NY 12186
Sustainable Saratoga's Pollinator Palooza
Sunday, June 5 at 10 am Check out on their Website and Facebook for more information.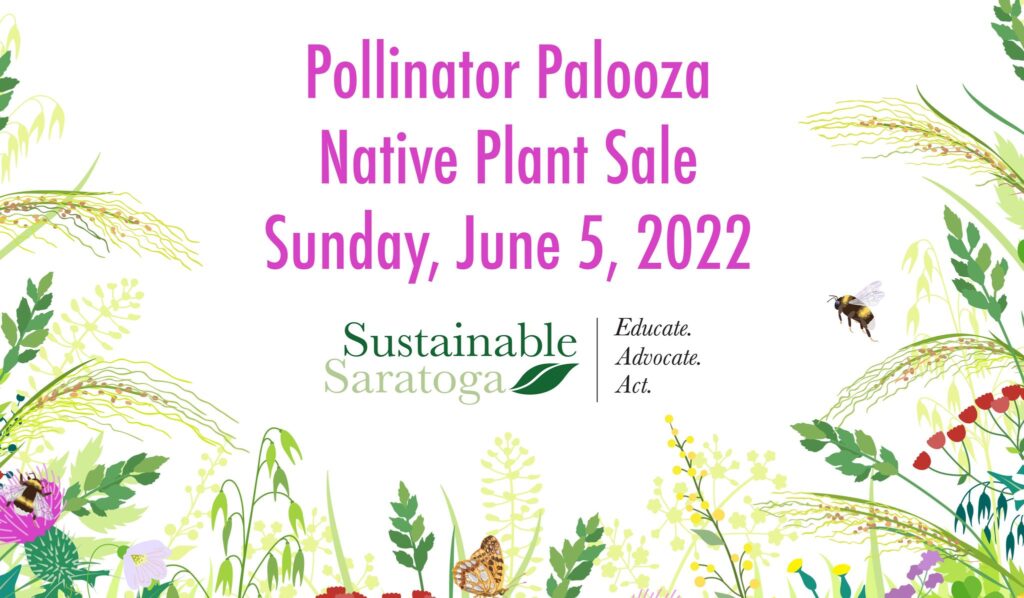 Join us on July 16th from 10 to 3 as guest experts and park educators to explore the park and help us identify as many different species as possible in one day! Like an extreme nature scavenger hunt, a BioBlitz is a great way to get excited about science, learn about biodiversity, and discover how you can help protect our natural world. Habitat, plant, and animal explorations will be scheduled throughout the day, so you can learn more about your favorite topics! For: All Ages.
Future Events
Are you hosting an event and would like Wild Ones Captial Region to have a table or booth? Please fill out the following form and we will get back to you soon.
Thank you for checking out our community outreach events. We also put together our own events such as speakers on native plants and landscaping, social gatherings, and even plant sales of our own. Check out our upcoming events! As a nonprofit, our chapter is run by volunteers. Our funding comes primarily from membership dues so please consider joining Wild Ones!