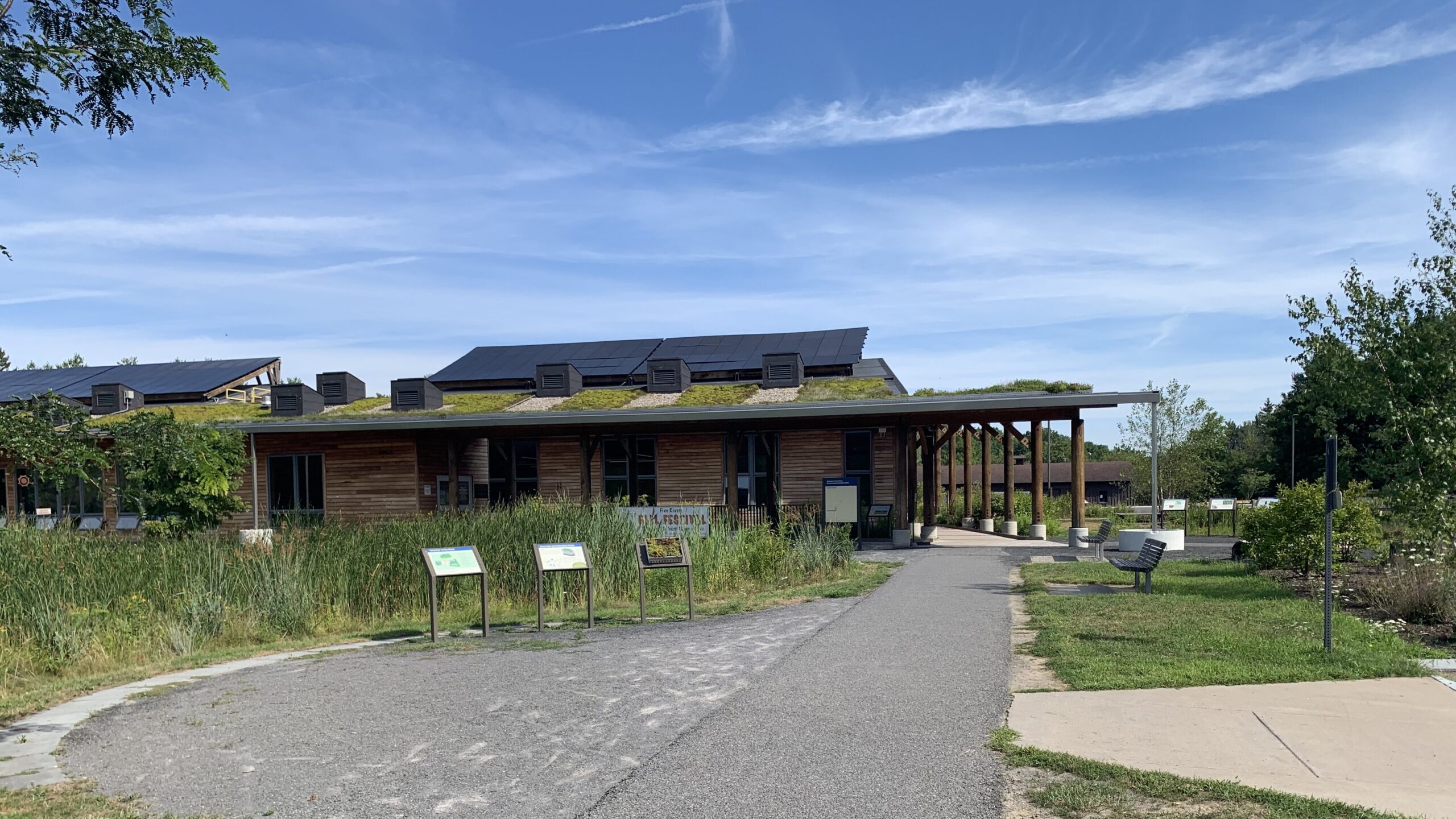 Settled on 450+ serene acres of wetlands, forests, and fields with 10+ miles of trails Five Rivers is located at 56 Game Farm Road, Delmar, NY 12054. The environmental education center is not only filled with educational displays but also topped with a mix of solar panels and a living green roof! Please make sure to leave no trace and that no pets are allowed in the preserve. This is to help protect the environment and the fragile ecosystem.
Our Native Garden Tour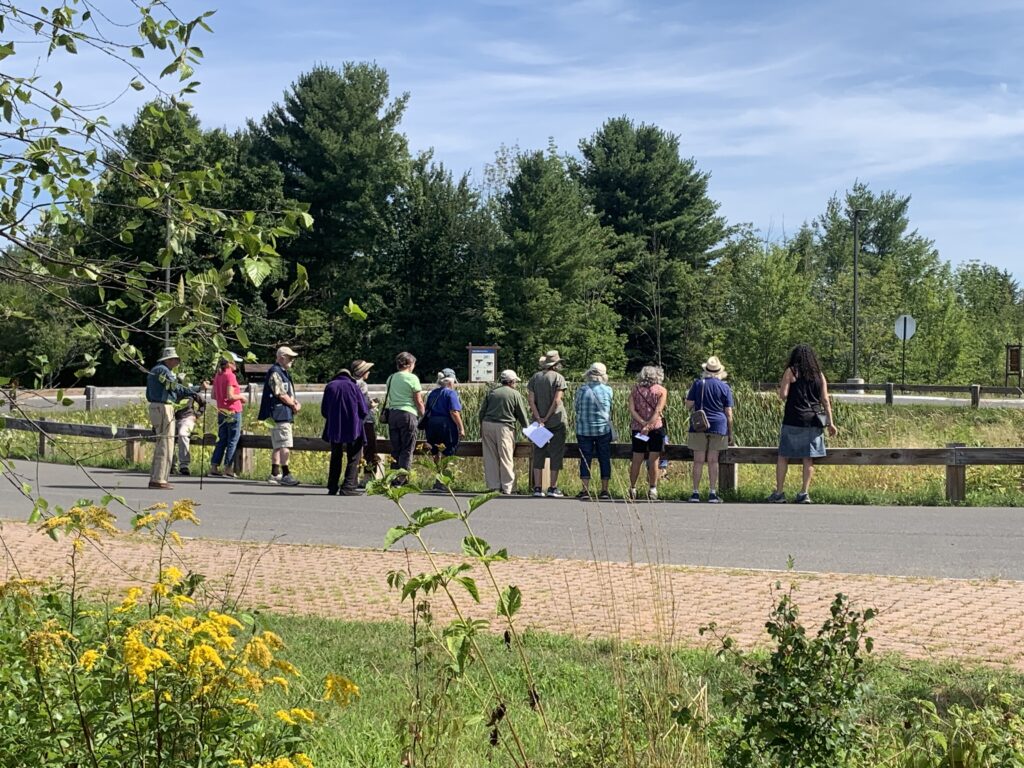 We took a chapter garden tour led by Robin, an employee who has worked diligently to bring native plants right up to the education center for all to enjoy. Honestly, we never made it very far from the building, there was just so much to see. I don't even think most of the group went into the building to check it out because there was so much to see around the building.
Turns out, when the building was constructed, they had a landscaping company put together the flower beds. Even though they asked for native plants, the landscapers didn't completely understand that request. Many of the plants the landscaper put in were native to the USA and a few cultivars. Robin has been working diligently to edit out and replace with native to the area. This included transplanting plants found on the property and harvesting seeds from others. All while not disturbing the ecosystem within the preserve.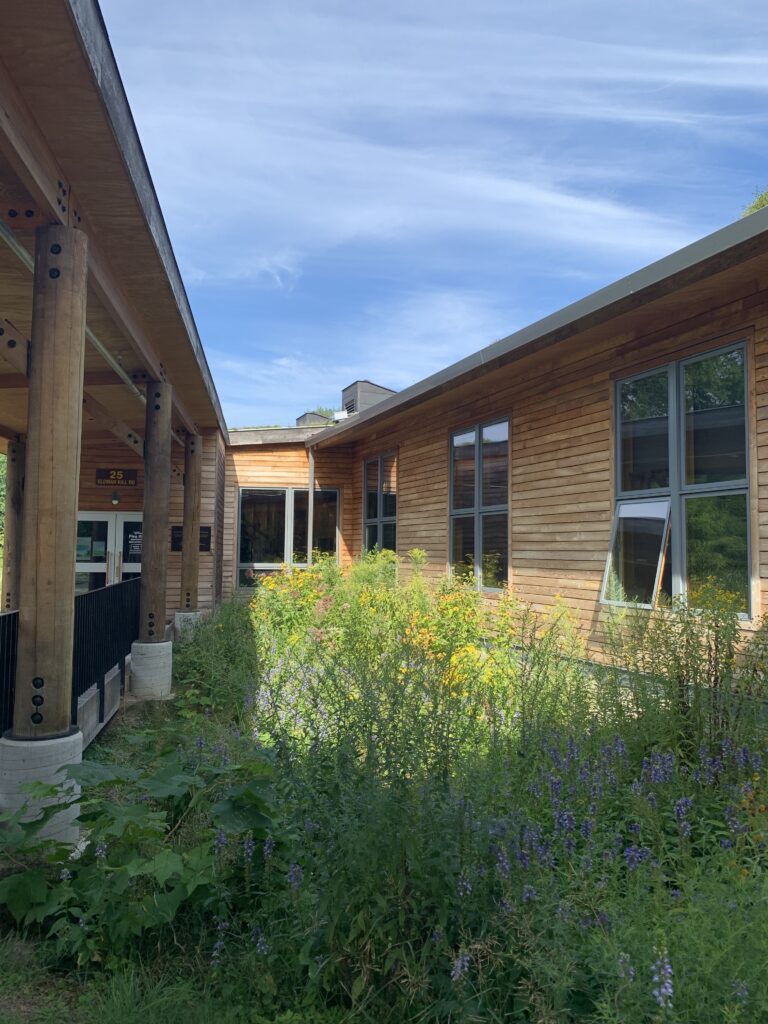 In addition to the green roof, the education center was designed with a rain garden. This helps manage the water runoff from the solar panels atop the building. The plants help to filter and control the rate of flow of that water, preventing massive puddles and sheeting water. Raingardens are a great project to include in your own home garden and native plants are spectacular at managing water.
Biodiversity
The reason why we could spend so much time in just one small area of the preserve was not only Robin's extensive knowledge. Not even the inquisitive questions our members asked. Rather, it is all the different plants that are growing right up where it is easy to enjoy.
Wild Ones Membership
Wild Ones Capital Region New York is a chapter of Wild Ones, a national organization promoting the use of native plants in the garden. Membership is a great way to support this mission on both a local and national level. Check out membership.wildones.org for more details including all the great benefits you will receive as a member. Our local chapter works diligently to provide specific information about our local native plants. This includes not only this blog but also handing out materials when we are out in the community. Even if you are a Wild Ones member, please consider donating directly to our chapter.